Silver Plated Radiant Crucifix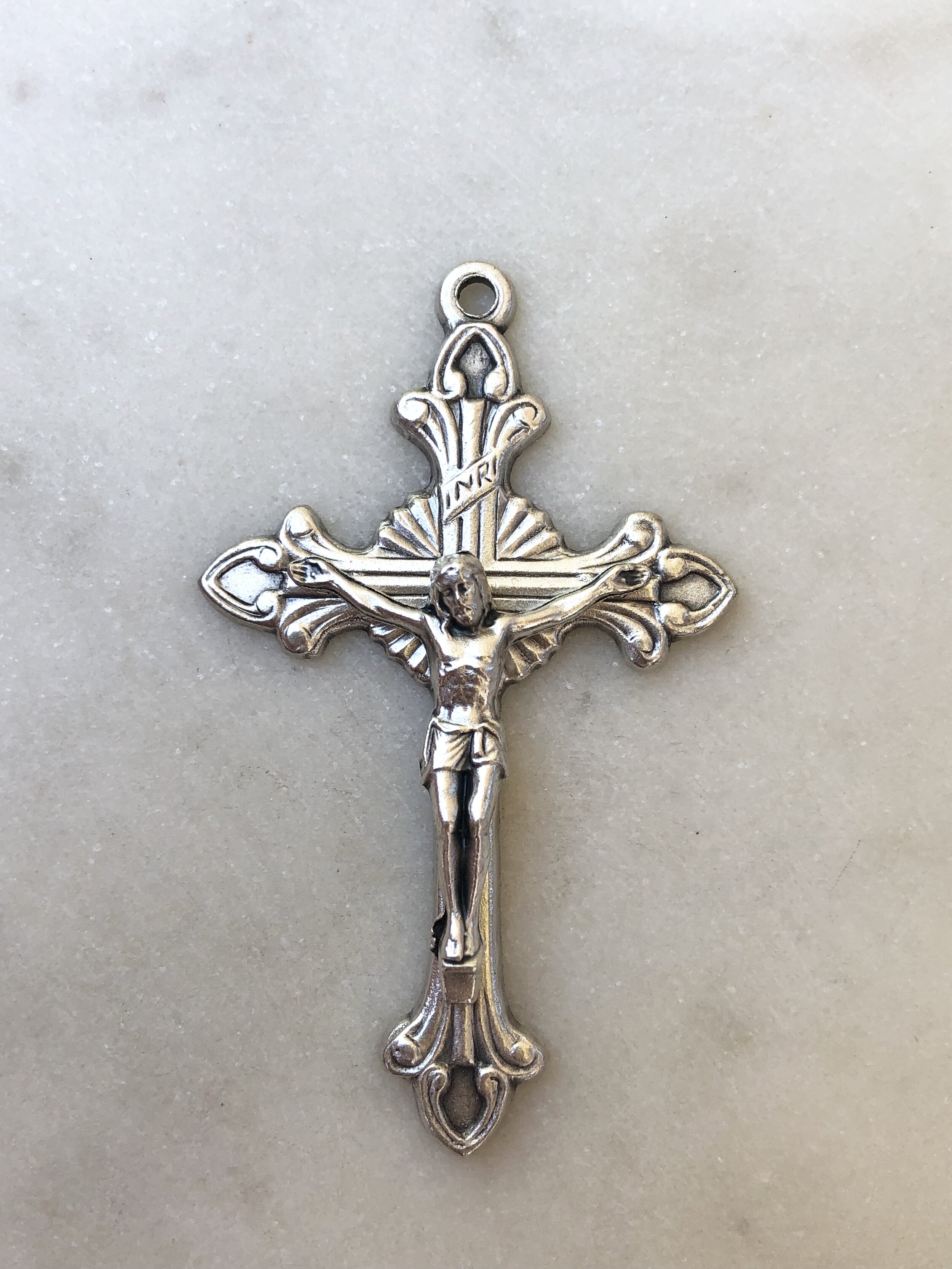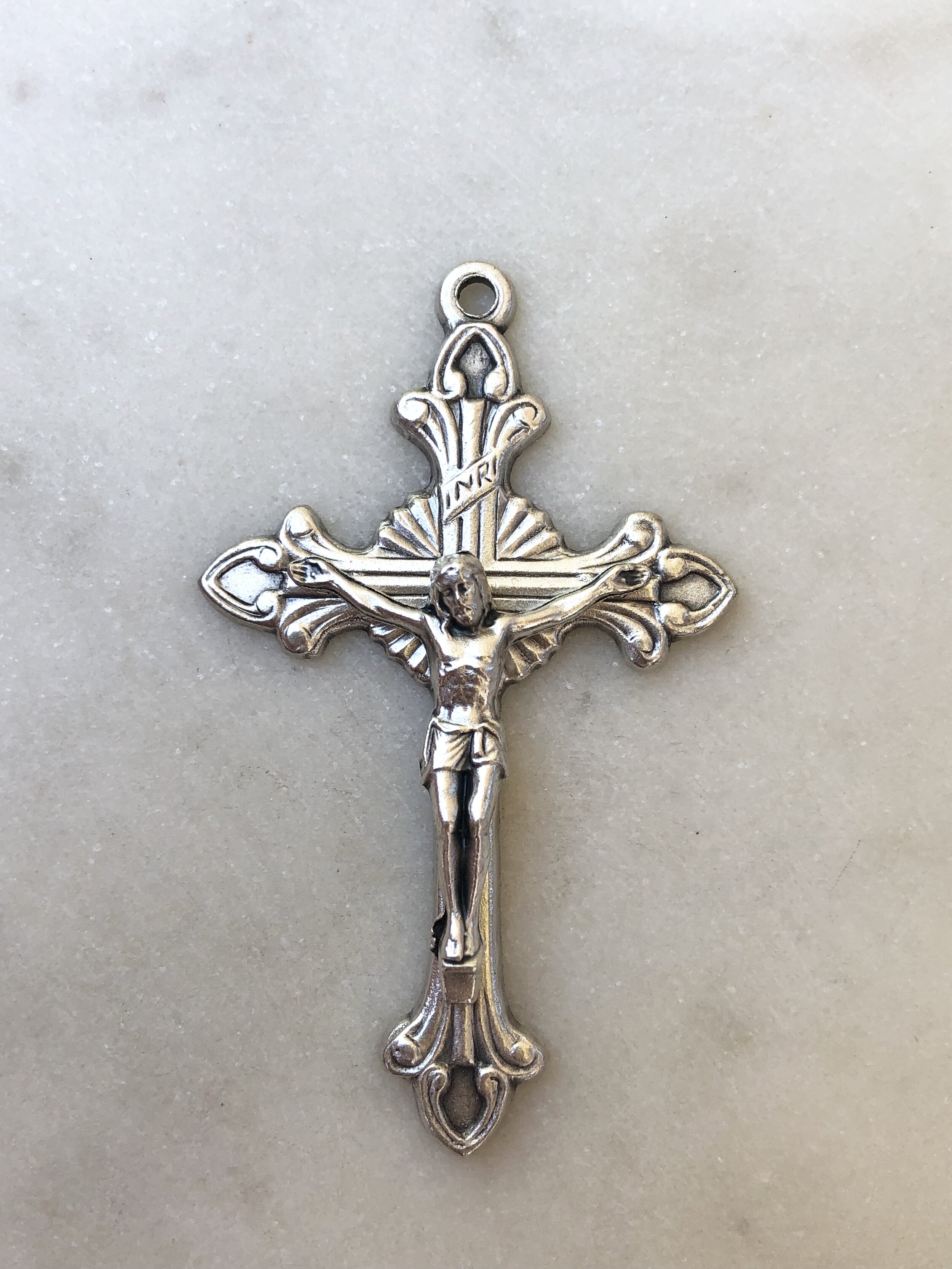 sale
Silver Plated Radiant Crucifix
Silver-plated crucifix that looks as though there are rays coming from Christ. Measures at about 2" tall. Silver Plated pieces will retain their silver color for a while, but the plating will eventually wear away to reveal the copper-colored metal underneath. While affordable, they won't retain their color like Sterling Silver will.
Listing is for crucifix only. Piece not available for individual sale and must be purchased with other parts to make a complete rosary. Once you've chosen your beads and crucifix, be sure to pick a center, then choose wire or silk to complete the rosary. Once you've selected all your pieces and placed your order, I'll create your custom rosary and ship it within two weeks!
Not quite what you're looking for? Have a question? Send me a message on my Contact page for more information!