Aquamarine Gemstone Beads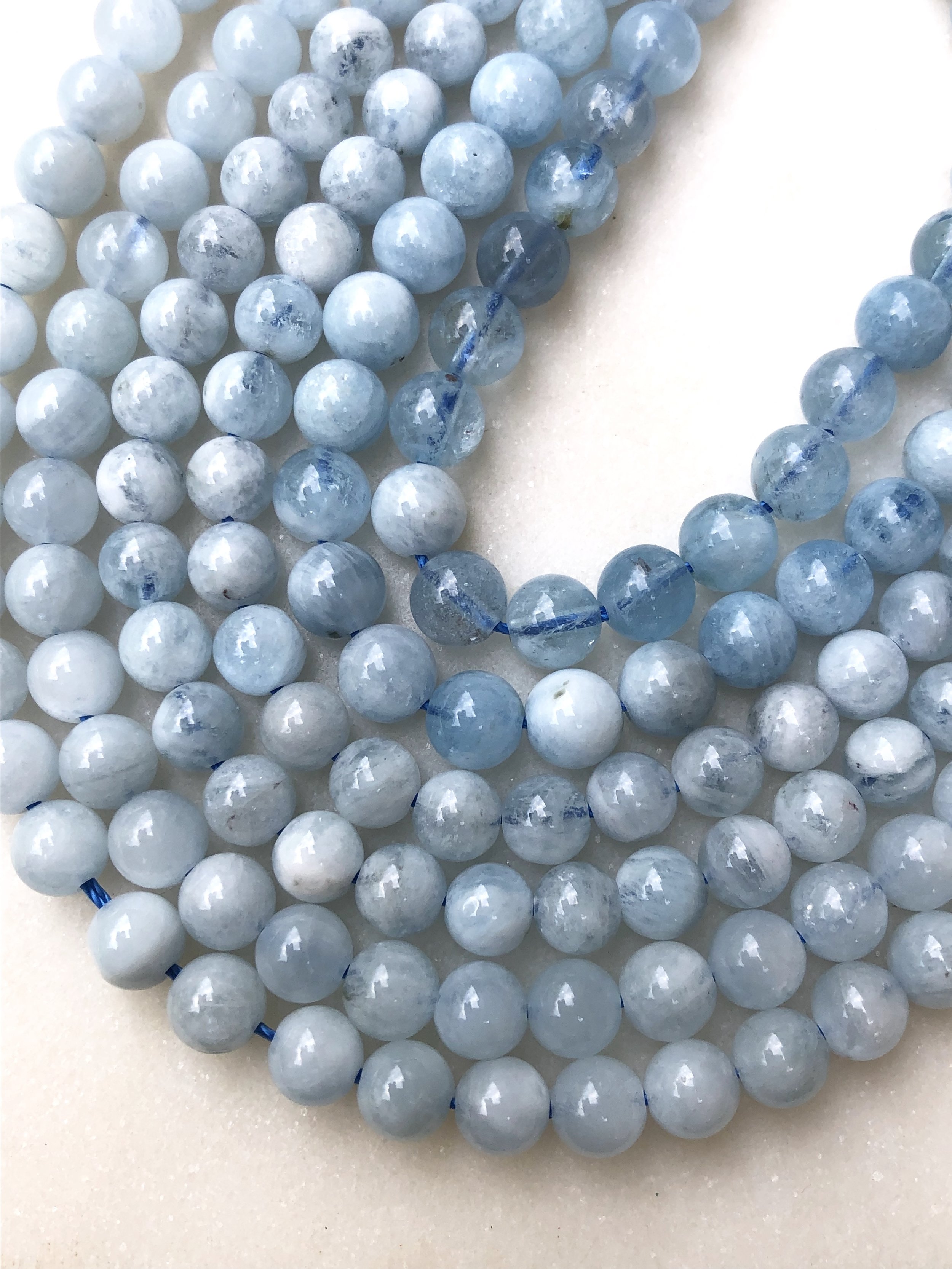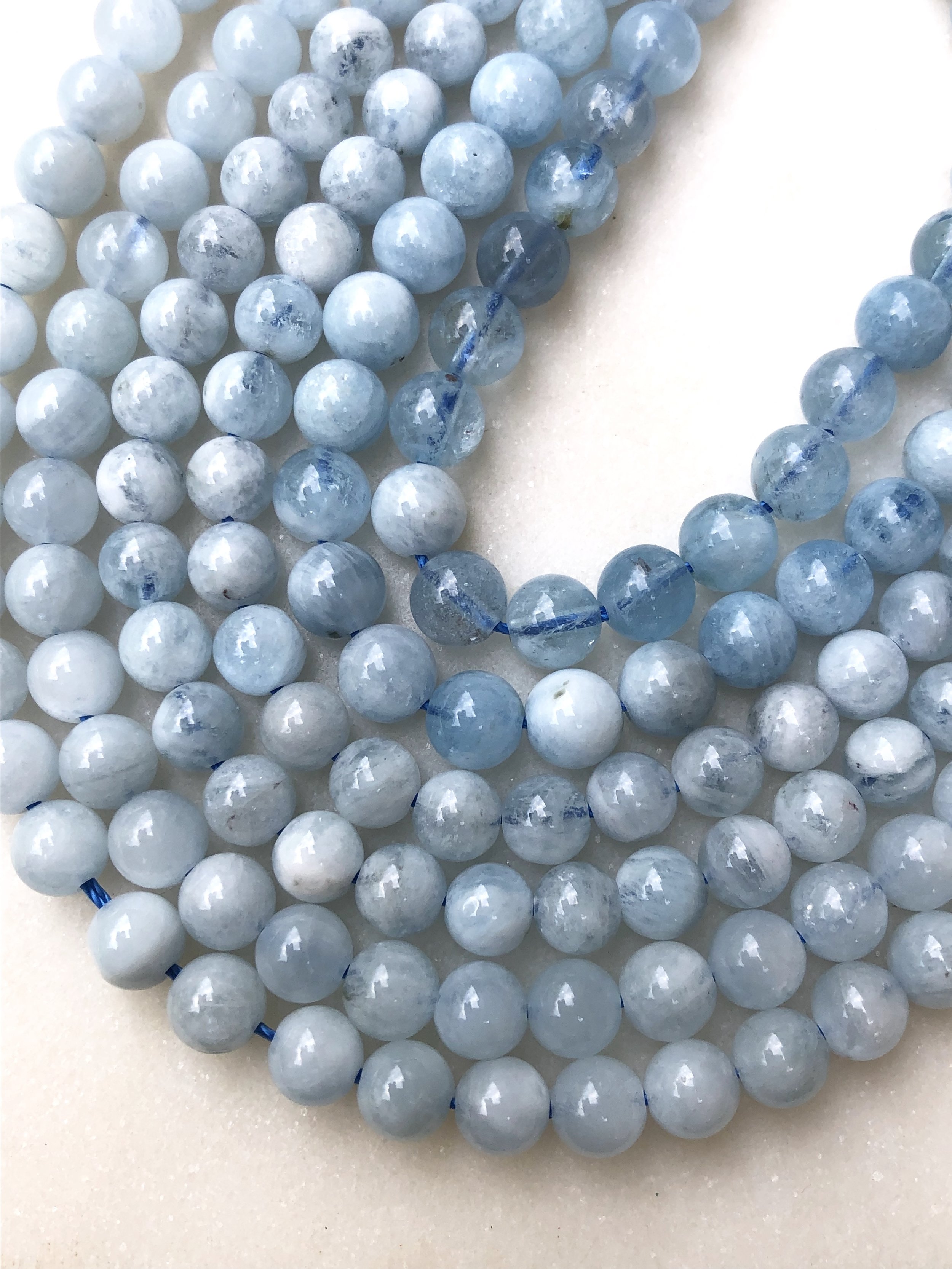 Aquamarine Gemstone Beads
The March birthstone! Select from smooth round or faceted.
The smooth round Aquamarine gemstone beads measure 7-75mm and have a polished finish. Faceted Aquamarine beads measure 6mm. Also available in matte and 8mm.
Once you've chosen your beads, be sure to choose your center, crucifix, then finish with chain or silk thread to complete your rosary!
Not quite what you're looking for? Have a question? Send me a message on my Contact page for more information!